MAKE YOUR OFFLINE AND ONLINE ADVERTISING MAKE MONEY
Please enter banners and links.
INTERNET ADVERTISING AND PROMOTION PREVIEW
Some promotional advertising Ideas are below: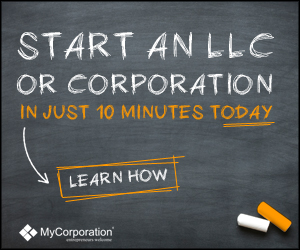 Advertisements and advertising have been around for just about as long as civilizations have been formed.
There has always been a need in civilized society to inform others about someones wares.
The speed, methods, techniques, and wording from the past to the present may have changed but
the need to still inform others of your wares for barter, sell or trade has not changed.
However, a history of advertising is beyond the scope of this post. 
We'll not go into the history of advertising here.  
Instead we'll focus on the effective advertising methods and techniques of the last 50 to 100 years, and
the best and profitable ways for you to advertise your business.
The scientific results for advertising are not theoretical but are very practical and these
results can be measured for advertising effectiveness by looking at a firm's sales results.
In this post, we'll explore the many cost-effective methods
a firm or an individual can use to weigh and measure their promotional effectiveness.
METHODS AND TECHNIQUES FOR PRODUCING EFFECTIVE ONLINE ADVERTISING
We believe that anyone interested in advertising and promotion can take the methods and techniques discussed in this post and help multiply their company or individual sales.
Use the following Techniques and Methods to Increase Internet Advertising Effectiveness

First, write an attention-grabbing Headline.
Use powerful (simple words) in your Headline.
Headlines make ads work!  The best headlines should and must appeal to a reader's self-interest, give news,
or appeal to some other deep down human need or want.
Every headline has but one job, it must stop the prospect in his tracks with a very believable promise.
Never mind the source, an advertising message, comes from, it always has a headline
Listen closely to the various media. 
For example, If you're watching television, the headline will come at the
beginning of a commercial; 
on the radio, it's the first few words of a commercial;
in most letters, the headline
will be in the first paragraph, in fact, most correspondence between the
human species has some form of a headline.
All headlines must grab attention or it has failed and the advertisement that follows will more than likely fail also.
Studies have shown that the headline is at least 50 and can be as high as 75 percent of the effectiveness of an ad.
An organization's successful or unsuccessful advertising campaign may hinge on what is used as a headline.
In fact, a dynamic appealing headline in any paid or free advertising online is not only a necessity it is an
objective that must be accomplished with every ad produced.
In fact, most product buyers often will tell you that they only read your headline, not your total advertisement. 
The headline is probably the most important part of your advertisement. 
Headlines are the telegraphic messages that pause the potential buyer and lead him to the purchase of a product.
An effective, eye appealing offer in a headline will improve on and off line sales conversions.
Therefore, in writing advertisements, spend the most time on getting the headline right.
Without a dynamic headline, most advertising copy will fail and fail miserably.
USE POWERFUL WORDS IN AD's  HEADLINE AND COPY
In this section, we'll talk about using effective and powerful words in our headline and copy.  
But a word to the wise, you may have mastery of powerful words and good copy,
neither will be a proper substitution for an appealing dynamic headline. 
Whatever you do place most of the focus for writing money making advertising on the headline.
A good copywriter besides writing great and powerful headlines and copy will be aware of the words used in their copy. 
What are the most powerful words used in advertising headlines and copy? 
It has been discovered, that the most powerful words in headlines and
copy is to use extremely simple words in advertising all promotions.
The use of simple words in ads is effective because the societies' best educated do not have issues with simple words,
and simple words are usually the only words understood by most of the total society at large.
In writing ads remember also that every word used in headlines and ad copy is important, sometimes
the change of a word can increase or decrease the pulling power of an ad.
In looking at an example of the effectiveness of words, especially simple words, a firm once tested
the pulling power of an ad based on the words used in the ad.
Their first ad used this headline, "How to repair cars" while effective, but it became twenty percent
more efficient by the change of just one word in another test ad when the word repair was
simply changed to FIX. The new ad now read..."How to fix cars."
HOW LONG SHOULD COPY BE?
A good practice is to always write more copy than you need.
If your ad needs 500 words, write at least a thousand words then spend
considerable time trimming your copy down.
If your ad is loaded with facts, it is probably going to be effective.
Don't shy away from long copy.
If your ad is entertaining and interesting, most people will read the whole ad.
If your ad is dull, long or short copy will not help you or your bottom line.
GET TO THE POINT QUICKLY IN WRITING COPY
In writing your copy stay away from cute writing. 
Write direct copy. 
Start with the best benefit first. You'll have a better chance keeping the interest of online surfers,
or potential buyer if the main benefit is the first emphasized and mentioned in detail. 
Write the copy by telling the reader about the main benefits of your product or service
but also tell them what they'll lose by not obtaining the product and these benefits.
In writing great copy make sure important points about the product is
mentioned more than one time. 
At the end of your copy, make sure you ask for some type of action.
Tell them what to do,  like…"buy now."
SHOULD YOU USE HUMOR IN WRITING COPY?
In writing copy it may sound cute or it may seep into your creative writing ideas for you to use humor in writing it.
Our advice is that you should avoid humor in your copy altogether.
Our rationale for expressing the avoidance of humor in your copy is to remember,
what is funny to you may not be funny to your readers or millions of others readers.  
Be aware of the many cultural differences in humor.
Advertising Copy has only one purpose and it is to sell a service or product
or have people take some other form of action!  
SHOULD MY EFFECTIVE ADS BE REPEATED?
An effective sale converting ad should be repeated often. 
Most advertisers will get tired of their money
making ads long before their public does. 
Don't switch ads, or copy too often. 
Be aware of what works and stick to it.
DOES A CHANGE IN THE  TIMES HAVE ANY EFFECT ON CASH MAKING ADVERTISING
Times change but it has been shown that people do not change very much.
Simple words like FREE and NEW are effective as they ever were. 
The old ads that expressed self-improvement still work…people may have a different concept of
just what is self-improvement and what it means…but individuals still want self-improvement.
Ads that tell the news also will still work.
The subjects and the news may change,
but people's desire for the new stuff or breaking news have not changed.
These sort of ads worked 50 to 100 years ago, and they will still work today.
SHOULD ALL YOUR ADS BE TESTED?
Every element of an ad or an advertising campaign should be tested! 
Elements that might or should be tested are:
      1.  Which ads are selling best;
      2.  which media is pulling best;
      3. Which page positions in publications or online pull best;
      4.  What time of day is most effective for broadcast media;
       5.  What is the most effective time of day, month, or year to advertise?
In this post, the reader will discover the beginning tips that can make their ads make money
This subject about advertising will be continued in future post.
Have a great money making ad campaign!
We welcome any and all comments. Should the reader have any questions about any of the content in this post, write bgwillia@joinbigmoneymaker.com.