DEVELOP A PROFIT MAKING MARKETING AND SALES PLAN
Please enter banners and links.
LEARN HOW TO WRITE A SOUND MARKETING AND SALES PLAN
WE"LL TEACH YOU HOW TO MAKE A SOUND SMALL BUSINESS PLAN
A profit-making sales and marketing plan should be the objective of every good business plan.
The sales plan in a business plan should identify and specify changes needed over time
to increase sales, or achieve a certain specified sales goal.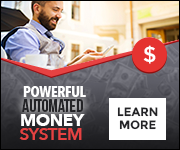 The sales forecasting techniques used in a small business plan will often center on the potential
product mix, potential market expansion, surveys, salespeople and salespeople concentrations,
and other related sales items.
If sales are currently good, sometimes the sales and marketing plan will
consist only of maintaining the status quo.
Even if the situation above is true, the company will have to still draw up a series of sales,
forecasts and establish an expense budget that is consistent with the sales plan.
FORECASTING YOUR SALES IN A SALES BUSINESS PLAN
It is recommended that your sales forecasting model be projected forward and be based on your sales history as
well as industrial history.
Many progressive companies commonly use only two categories in their sales forecasting techniques.
These categories are the estimate approach and the statistical approach.
THE ESTIMATE APPROACH
The estimate approach is fairly subjective and infers that the forecaster's knowledge and experience are 0f a sufficient
basis to come up with accurate and reliable sales forecasts.
Below are 3 descriptions of the estimating approach:
           1.  Sales Force Method
            This method involves obtaining the sales potential views from the sales force. 
            The individual salespersons and managers estimate sales for their particular area of responsibility. 
             These estimates are then compiled to get a total sales figure for the organization.
            2.  Executive Opinion Method
             The executive opinion method requires top managers to provide opinions and sales forecast analysis 
              based upon their judgment and the input from their corporate and field staffs.
             While this method is non-expensive and time-saving, it is highly susceptible to individual bias and
organizational distortions.
             3.  Customer Expectation Method
              This method relies on investigating and evaluating customer expectations regarding their individual and
               collective need and requirements.
               The material for this method is often from surveys of the company's customer base. 
              This works best with a small limited number of customers.
               All of the above methods have an inherent disadvantage.
               They do not produce any objective data that can be
               used to verify and evaluate a company's sales forecasts.
THE STATISTICAL APPROACH
This approach relies on obtaining objective data.
Data such as historical financial results, past and present operating
statistics, and other types of economic data from the firm's internal records.
Historically you should be able to obtain a firm's historical financial records and the past and present operating statistics.
You should also be able to obtain a firm's historical financial records and the past and present operating statistics.
These records should reveal a firm's historical financial records and the past and present
 operating statistics.
The necessary external economic data can be obtained from Government publications, various trade publications, sales
  consultants and many other sources.
Sales forecast planners will more than likely use a number of accounting techniques, such as regression analysis
 and other financial data to determine all external and internal factors that will help them predict an accurate,
 reliable and valid sales forecast.
With the advent of information technology and sales forecast software, the complex but necessary statistical
techniques for accurate sales planning while still necessary but have become much less labor intensive.
Product Pricing Strategy
A firm's sales forecasting tools will be sorely lacking in completeness without a close tie in to a pricing of
the firm's products(s).
It is believed that the decisions made concerning writing a business plan should be focused
on sales projections along with the decisions regarding the firm's projected
accompanying price for units of the product.
In our opinion, the decisions made concerning writing a business plan should be focused on accurate sales projections
These projections should be accompanied by the projected accompanying price for units of the product.
Product price changes should be carefully thought out and planned in order to have control over revenue.
When writing and planning to write a business plan it is a good policy that pricing decisions should be made by all executive actors.
Especially those who have a stake in the plan, especially in such areas as sales, finance, accounting, marketing, and operations.
Product line pricing or pricing, in general, can be a complex procedure.
All the factors involved in bringing the product to market has to be added or considered.  
This involves adding up all expense and cost for all the processes used or needed to bring the product to the customer.
In your sales business plan or your overall sales marketing plan, the expense for such things as administrative expenses, operating or manufacturing
expense, marketing, and advertising expense, plus all labor costs will be a cost accounting factor added to all product development and sales cost.
This is very important especially for all new products.
Setting an erroneous price initially for a new or any product can spell disaster for that product and sometimes your business.
Are There  Valuable Jewels Lying In Your Small Business Plan?
You now have a marketing plan in your small business plan.
In the adjacent sales strategy plan, you have to now set your initial goals, priorities, target audience(s), and other
factors in a sales strategy plan.
In the sales section of your business plan, you should plan for the financing of all your operations
necessary to confidently and freely bring your product to the marketplace?  
Remember, successful online or offline business marketing, in the end, will either require
an outlay of cash or the cash equivalent of nothing more than plain old elbow grease
of rolling up your sleeves and doing yourself what you cannot afford to hire.
Let's be fair to be effective in our planning, marketing and profitably will initially
require some money, and a lot of time, especially in the beginning. 
Warning, we're only trying to be honest when we say, in the beginning, you're are
going to need some money and time to be effective and profitable.
Winning Formula…more money on hand, less time and effort needed—less money on hand,
more time and effort needed.
Business success goes like this if you only have a little money then time often can be substituted.  
The more money you have the less time you have to devote to building your business.
As we have consistently expressed here and elsewhere many serious people will be moderately successful.
They'll earn a high five or six-figure annual income.
As in any business, a few persons starting their own business will fail and never make
any money or not enough to stay in business.
Many of these failures can be traced to the business person.  
He or she believed that his or her business
did not need motivation, dedication, work, and patience.
Because they did nothing they earned nothing. 
A small percentage of others will be counted
 among the new millionaires. 
You noticed that we never discussed program failure.
All the products or services we promote are bonified to do what they promised 
Along with proper training and support, which is the case with all programs and services
we support, and your proper business attitude.  
We don't believe a failure is an option.
Use one of our money making programs and assure
money making success for yourself.
Success on social media and anywhere else on or offline is
predicated on your amount of capital, hard work, and some luck.
Your success can be calculated and predicted.  
Success is a ratio of seed money, hard work, experience, and some luck.
Hard work, effort, training, understanding and strategy can make up for a lot of the capital you may or may not have.
In the above success formula, we quote luck in as one of the factors for success.
In this formula, we're not talking about plain dumb luck like winning a lottery.
We are discussing how you can set up your own luck and use it as a skill:
OPTIMIZED LUCK
Optimized luck is what happens when a person has done their homework and because of hard work and effort,
they're ready for any and all great new opportunities that have just opened up. 
This kind of luck only happens when you're on top of the issues and opportunities.
You'll have to be trained well enough to recognize new profitable opportunities that open up.  
Our thorough comprehensive training will show you how to recognize new profitable opportunities when
they arise and how to seize these hanging plums of opportunities effectively and profitably.
CALCULATING GOALS
In order for you to meet all financial and operating goals, begin your calculations with all
the financial issues that need to be analyzed and expensed.
Review your company's business plan. 
Pay particular attention to things such as the prioritized goals, targeted audiences,
and the proposed current and future marketing actions and costs.
List all the marketing actions that are believed necessary to reach marketing goals.
 Next get a precise cost estimate of how much will these actions cost.
Divide this time up by costs plus time and effort.  
Can you afford to pay for these costs in a form of cash?
Is there somewhere in this formula a place where time and effort might substitute for money?
In this substitution, make the best estimates you can make.
Now look at the results:
       1.  Analyze and conclude how much money/time  you're spending for the accomplishment of each goal;
      2.  Are you spending enough or adequately to accomplish your top or number 1 goal;
      3.  Is the amount you're spending on any goal worth the potential revenue the goal might produce;
      4.  Could increasing the amounts expended on some goals lend to their faster achievement.
Your business plan should be flexible and designed so that you can make needed goal and course directions.
A course direction may be needed if, for example, you're spending more to achieve a lesser goal percentage wise than
than you are spending to achieve your top goal or you're spending more on a poor revenue producer than you are
 spending on an anticipated high revenue producer.
SOCIAL MEDIA STRATEGY AND INTERACTIONS
Most social media sites are free in regards to FREE signups. 
It is not free, however, when it comes to setting up a social media advertising and marketing strategy. 
You cannot just go to Facebook, Twitter or any of the other social media sites and just market by accident.
Don't be half-stepping, don't just slap up a website and think you have a social media presence and awareness.
If you don't have time to properly set up a social media advertising and strategy, then, you need to hire someone to do it for you.
The devotion of your maximum time and effort is important, but you'll need some cash to be super successful.
HOW MUCH CASH IS ENOUGH?
Over time I've seen many budget estimates on how much a marketing plan budget should be.
Many budget estimates revealed just enough expense to cover all the products that
the person conducting the estimate wants to sell.
Usually, these budget estimates are tied to the national industry standard of
about 5 percent of revenue expected.
Whatever you do, estimate and spend your budget wisely.
This 5 percent figure is not set in gold, you can be successful with an advertising and marketing 
 budget of less than 5 % of revenue. 
But to be very honest, you cannot function long with a zero budget, and you sure cannot grow.
It truly does take some money to make a lot of money.
YOU AS THE OVERPOWERING DIFFERENCE
We have now established the framework of your business plan.
Now we need to discuss one more item related
 to a sound business plan.  
This pertains to you. 
The overpowering difference is the quality and trust that draws a customer to you or your product
 whether than to your competitors. 
This overpowering difference should be geared to customer needs and desires
and what else that taps directly into your customer.
To correctly do the above, you need to find, and analyze, your customers' needs, and desires
The analysis should consist of discovering all the relevant factors in which you
believe you can solve the customers'  problems better than your competitors.
To discover these factors go back to your business plan and rediscover the customer's
qualities you had set for your potential customers.
https://regrowyourhairfast.com
Find out how you or your product can better serve his/her needs and desires than does your competition.  
Your customers' overpowering difference should be a part of your small business plan.
Your overpowering difference should fit your target customers like a pair of good fitting gloves.
.
All comments are welcome. If you should have any questions about any material in this post,
please send an email to bgwillia@joinbigmoneymaker.com.
Save